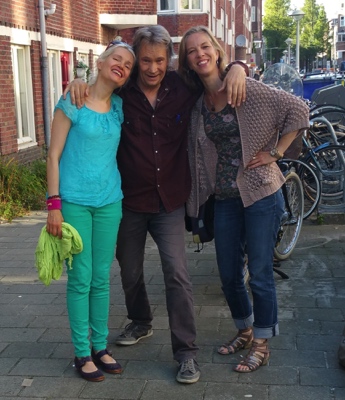 Tony Chapman: main singer and songwriter, plays electric guitar and keyboard and harmonica.
Kiki B: the main drummer, also sings solo songs, plays keyboard and sings her own songs (while Ingrid plays the drums.)
Ingrid Potman: harmony singer, also sings solo songs, also plays drums and percussion, blokflute, Irish tin whistle.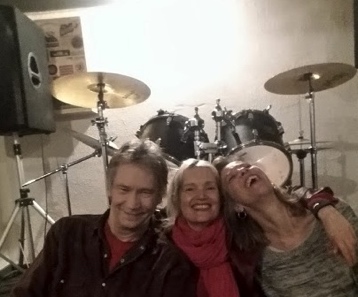 we also do more gentle songs with keyboard (examples coming soon...)
we also do some 60's covers here and there - but the songs are mainly our own originals ... with really nice melodies and poetry lyrics...